- Carefully remove the 3D printer from the box.

- Make sure you have a suitable amount of space cleared for your printer(s) so that movement is not restricted during a print. For more information on finding the perfect spot for your printer, take a look at our Me2 Installation Guidelines.
- For shipping, the printers handle is fixed at the base and must be brought to the top of the Z axis.
Loosen the four screws on the handle just enough to be able to move the handle along the Z axis without removing it. Removing the screws completely will cause the T-nut holding the handle on the rail to fall down the rail.
- Shuffle the handle up to the top of the rail, making sure it is straightened up.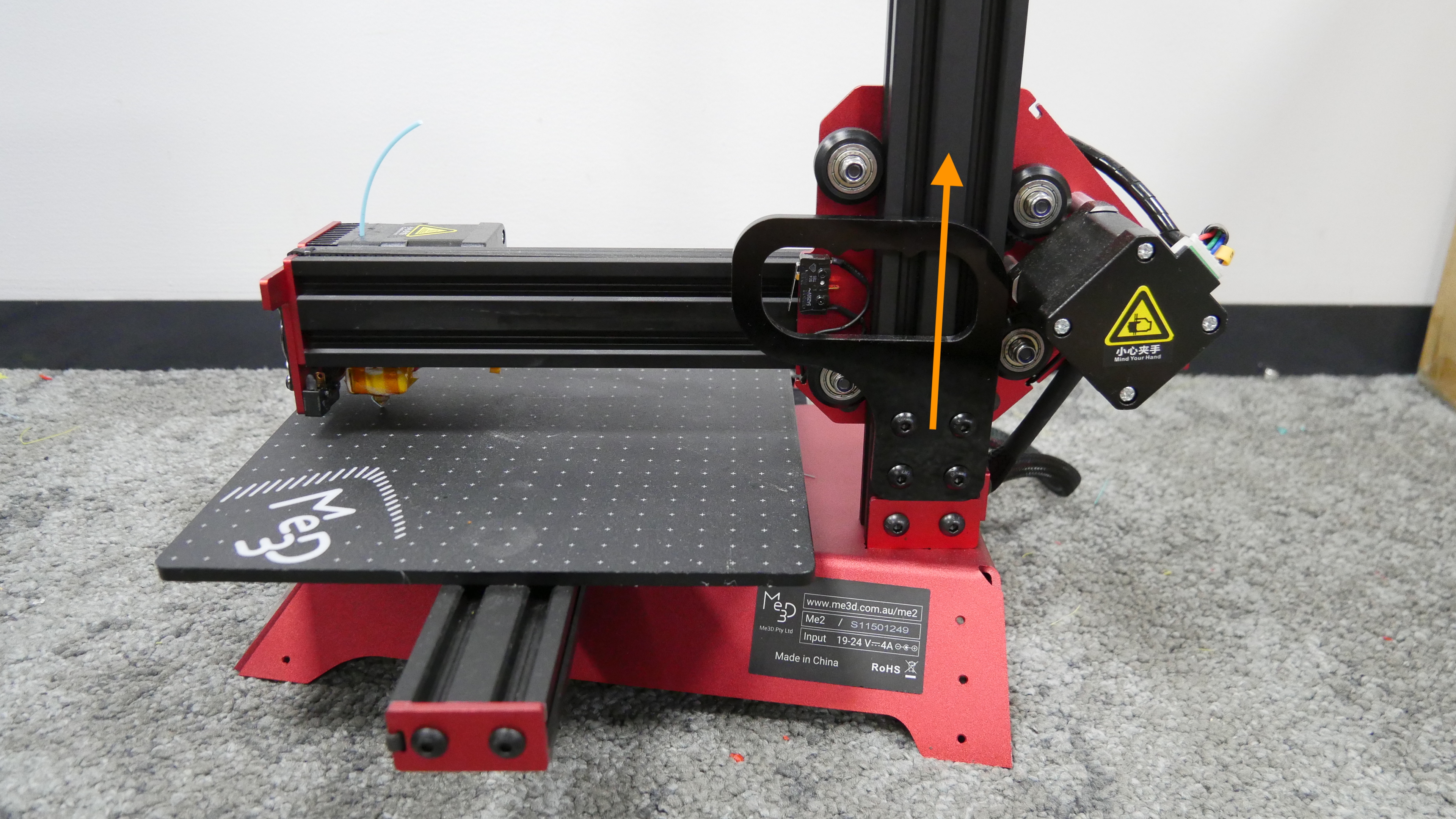 - While holding the handle in place, tighten the screws back up. Do not overtighten the screws.